Contact Advanced Hair Studio East Melbourne
15-17 Lansdowne St
East Melbourne
Victoria, 3002, Australia
Enquiries: 1800 800 500
Opening Hours:
Monday: 10am-7pm
Tuesday: 10am-7pm
Wednesday: 10am-7pm
Thursday: 10am-8pm
Friday: 9am-5:30pm
Saturday: 9am-3pm
Sunday: Closed
Our East Melbourne studio offers a premier hair loss treatment in Melbourne. Advanced Hair Studio East Melbourne provides our full suite of services, including men's and women's hair loss therapies and consultations.
If you're noticing patches in your hair, or excess hair in your brush or on your pillow, call us on 1800 800 500 to book a Hair Check today. At this appointment, one of our trained hair loss consultants will conduct a thorough analysis of your scalp and hair. We will then provide information on the treatments available and likely expectations.
About Your Studio Manager
Mr Christian Thornton, Head Office Advanced Hair Clinic Hairloss Specialist.
2½ years' experience in managing hairloss for men and women.
Accreditation: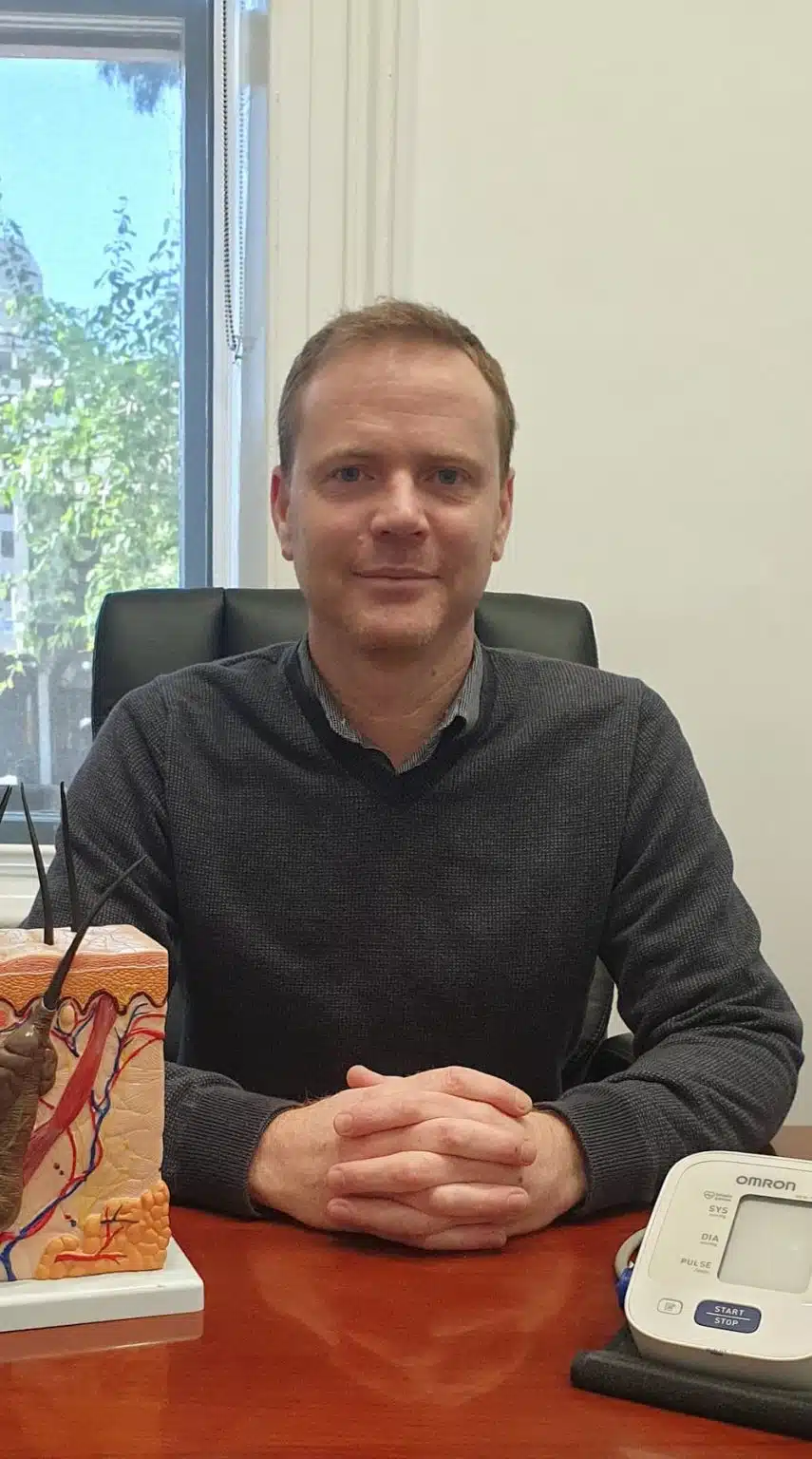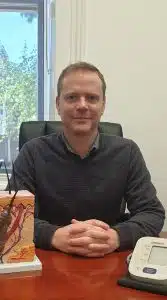 Advanced Hair Studio accredited Trichology Hair Loss Training Program.
Advanced Hair Clinic Stem Cell Hair Regrowth Specialist.
Advanced Wellness Clinic Platelet Rich Plasma (PRP) & Anti-Ageing treatment accreditation.
Hair Transplant accreditation in both FUE & FUT procedures.
FDA Approved & CE Medically certified Dermatological Low Level Laser Light Therapy treatment for hair loss.
This studio also provides the Virtual Reality 'Hair Metrix 'hair count software for all new patients which independently reports on your hair regrowth progress.
To book a consultation, please complete the form on this page & Christian and his team will be in touch to confirm your appointment.
Advanced Hair Studio East Melbourne Services
Our hair clinic in East Melbourne offers comprehensive hair loss solutions for both men and women:
Men's Therapies: You don't have to accept losing hair as a fact of life. You also don't have to suffer the embarrassment of an 'obvious' hair transplant. All our therapies have been designed to provide natural looking hair restorations, so you can enjoy a full head of hair without having to explain yourself.
Women's Therapies: For so many women, hair is an expression of personality. Hair loss in women is common. Our scientifically tested and proven methods will give you back your hair, so you can take ownership of how you look. Our techniques are non-invasive, and the only impacts they'll have on your lifestyle will be positive.
About Us
Our advice and rigorously tested procedures have assisted over 1 million people in reclaiming their hair and their life. We deliver outstanding success rates by combining high-standards of customer service with industry-leading technology. Our commitment to reversing hair loss has made us one of the world's largest hair restoration service providers.
Real People. Real Results.
We've helped celebrities and members of the public. Shane Warne is a brand ambassador, who took control of his destiny with our help.
"The decision for me to do something about my hair loss was simple; I didn't want to go bald. So as soon as I started to lose hair, I saw Advanced Hair Studio, and under therapy, my own hair is now growing again," said Warne.
A client in Melbourne couldn't believe how natural the end result looked. "So much like a natural head of hair, I forget it's not my own. I have complete confidence that whatever I do it will always remain undetectable."
That's the Advanced Hair Studio difference. It's not enough for us to simply restore your hair, it must look natural. We truly believe that hair regrowth is not successful unless it is indistinguishable, and that's what we provide to our clients.
Book an Appointment with Advanced Hair Studio East Melbourne
Don't let hair loss destroy your confidence, and don't settle for unnatural options. The technology is here, make the most of it. All our therapies have impressive success rates because we have worked on them tirelessly and had them externally reviewed. Restore your confidence today:
Advanced Hair Studio East Melbourne Featured Elsewhere On the Net
Advanced Hair Studio Facebook
Advanced Hair Studio Instagram
Advanced Hair Studio Youtube
Advanced Hair Studio Twitter
Advanced Hair Studio Linkedin
Advanced Hair Studio Facebook Sverige
Advanced Hair Studio Facebook UK
https://www.truelocal.com.au/business/advanced-hair-studio/east-melbourne
https://www.yellowpages.com.au/vic/east-melbourne/advanced-hair-studio-12049463-listing.html
https://www.yelp.com.au/biz/advanced-hair-studio-east-melbourne-3
https://www.whereis.com/vic/east-melbourne-3002/yellowId-12049463
https://www.whitepages.com.au/advanced-hair-studio-10173624/east-melbourne-vic-10309691B
https://www.linkedin.com/company/advanced-hair-studio/?originalSubdomain=au
https://www.hairdresserfind.com.au/hairdressers/vic/east-melbourne/advanced-hair-studio/628/
https://www.seek.com.au/Advanced-Hair-Studio-jobs
https://www.localstore.com.au/store/202758/advanced-hair-studio/east-melbourne/
https://www.whatclinic.com/hair-loss/australia/victoria/melbourne/carlton/advanced-hair-studios-east-melbourne?cc=au
http://east-melbourne-vic.place-advisor.com/advanced-hair-studio-2/
https://www.aussieweb.com.au/business/advanced+hair+studio%2C+east+melbourne/3210575
http://www.showneighbour.com/business.php?ph=0396623011&q=15-17+Lansdowne+Street%2C+East+Melbourne