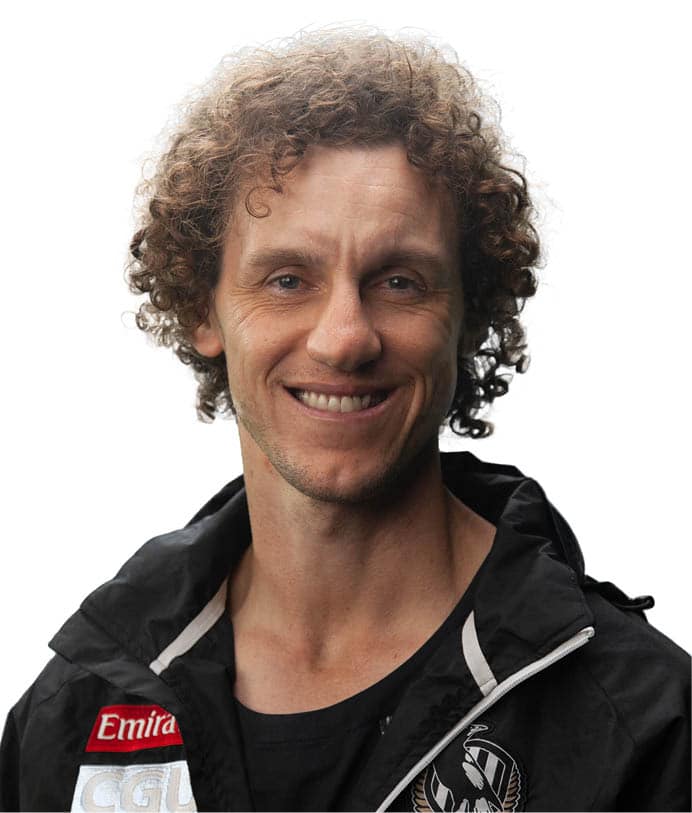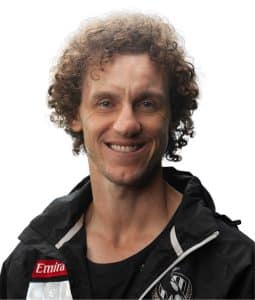 Chris Mayne, AFL Champion
Playing for the Freemantle Dockers from 2008 through to 2016 where he switched across to Collingwood, retiring in 2021 after playing 248 games in the AFL, Chris is now the Director of Football and Trinity College Perth.
Ongoing Treatment with AHS: PRP & Advanced Laser Therapy using Follicle Direct Oral Treatment medication.
---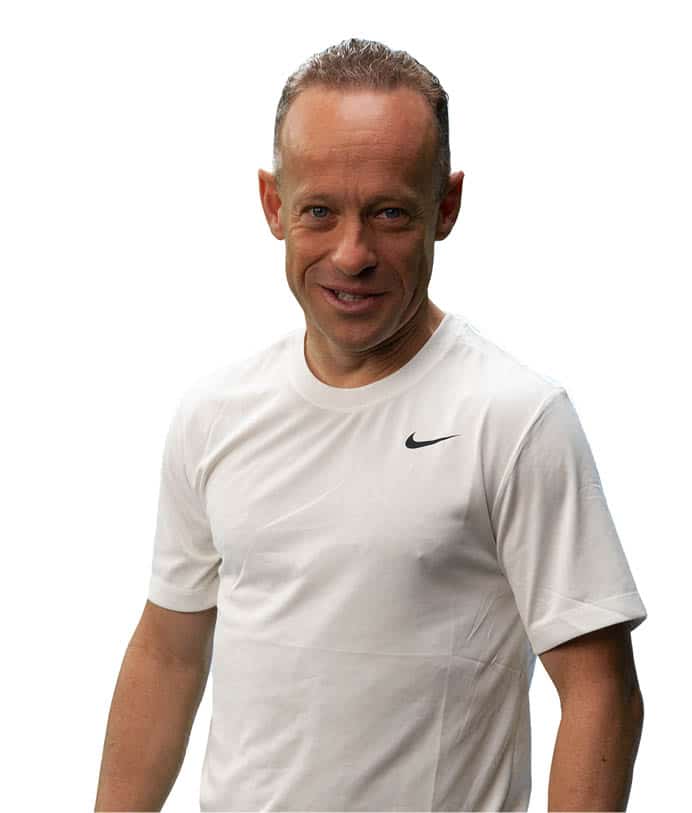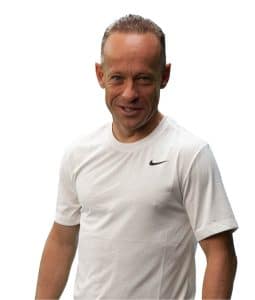 'Razor' Ray Chamberlain, AFL Umpire
Ray has officiated in over 300 games, 20 pre-seasons, the International Rules in 2011 and has been honoured with an AFL Life Membership.
With 29 finals, 6 preliminary finals and 3 grand finals under his belt, Ray is in the elite class of being one of only 52 field umpires in the history of the game to officiate as a field umpire in an AFL Grand Final.
Ongoing Treatment with AHS: PRP & Advanced Laser Therapy using Follicle Direct Oral Treatment medication.
---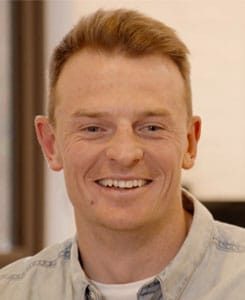 Brendon Goddard, AFL Champion
Brendon Goddard, AFL legend and one of the games best players, Brendon who plays for Essendon is undertaking Advanced Laser Therapy® to help regrow his own hair.
---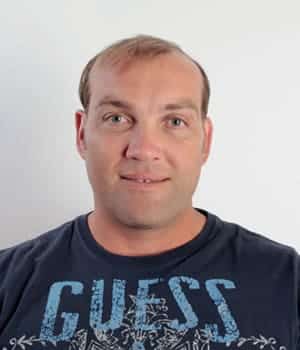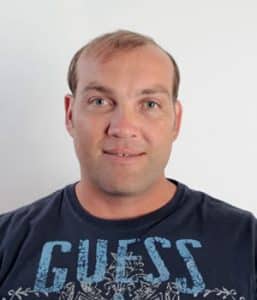 Jacques Kallis, South African cricket legend
Once the procedure was done it looked so natural my girlfriend said 'I'm not sure I could see you without hair again'. I got my hair back, which changed my look completely. I feel younger and more confident now.
---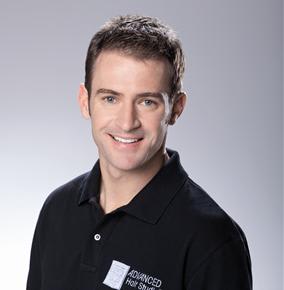 Will Davison, Australian Racing Car Champion
Appearance is important to us all, professionally and personally. When I started to thin I knew I needed to do something and quickly, and Advanced Hair Studio made it easy. Once I understood what could be achieved and the process, I had no doubts. I am delighted with the results which have been achieved so quickly. An Advanced Hair Studio client and brand ambassador since 2012, Will Davison is a renowned Australian racing car driver. Melbourne born, Will began his rise to the top after he won the Australian Formula Ford Championship in 2001. In 2002, Will moved from Australia to England to compete in the British Formula Renault Championship. In 2003, he moved up to British Formula 3. Currently with the Ford Performance Racing team, Will has also raced with the likes of Holden, Dick Johnson Racing, Abcor, A1 team and Team Dynamik. Throughout his career, Will has raced in 104 V8 Supercar races. He has had eight round wins; fourteen race wins; and, nineteen podium finishes in the V8 Supercars. In 2012, his championship position was at a ranking of fourth. For Will, the 2012 season was his most successful yet. READ MORE here to find out about Advanced Hair Studio's range of products and services. Or, contact us to register for a consultation, hair check today.
---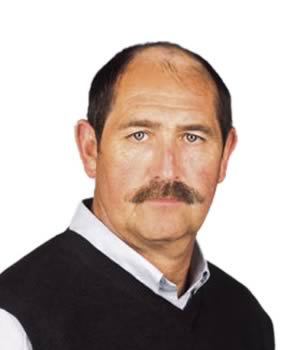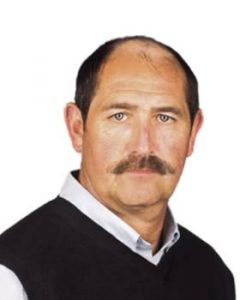 Graham Gooch,  English Cricket Legend
"Thinning hair affects different guys in different ways. When I saw how good Greg Matthews looked with his 'new head of hair' and how it looked so real, I decided it was time to do something. So here I am as I was 10 years or more ago. I can play cricket, swim or do whatever I want – with me another 10 years of Test cricket."
Graham Gooch OBE DL has been an Advanced Hair Studio and client since 1996. A renowned English cricketer, Graham Gooch was both a celebrated player and captain. Having been inducted into the ICC Cricket Hall of Fame, Graham Gooch was also recognised for his contribution to England with an OBE.
There is no doubt that Graham Gooch was one of the best cricketers the world has ever seen. Beginning his career in 1973 and retiring in 2000, Graham Gooch played for a number of domestic sides, including: Essex, Western Province and Marylebone. He was also a long serving captain of the Essex Cricket Club (1986-87 and 1989-1994).
With a reputation for being able to belt the ball, his batting power is the stuff of legends. He was also known as a medium-paced bowler. Some batting accolades include more than one hundred centuries made in first class cricket and scoring the most runs in Test cricket of any English player.
Other honours bestowed upon him in recognition of his cricket prowess include: Professional Cricketers' Association Player of the Year (1990); Wisden Cricketer of the Year (1980); and, Indian Cricketer of the Year (1988).
Advanced Hair Studio provides hair loss treatment solutions for an extensive range of hair loss issues. READ MORE here about our programs at Advanced Hair Studio or register for a consultation hair check today.
---

Austin Healey,  English Rugby International and BBC Commentator
For me, the decision to go to Advanced Hair Studio was easy. After just a few months I noticed that my hair was looking better than ever. It's quite amazing to see it for yourself."
An Advanced Hair Studio client and brand ambassador since 2012, Austin Healey is one of the best-known English rugby union players to have ever walked the field.
With more than fifty international games under his belt, Austin Healey became a household name and rugby legend. Making his entrance for England as a senior player in 1997, Austin also played over 200 matches for his beloved Leicester team. Although retired from international rugby, he continued playing for Leicester until 2005-2006.
A flexible player, Austin played as a scrum half, wing, fullback and fly-half for the England side and for his Leicester team, he was a universal back. Since retiring, he has worked as an analyst with the BBC and made other media appearances.
READ MORE about our range of Advanced Hair Studio services or products. Or, register for a hair check consultation today.
---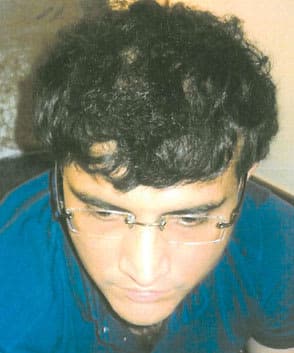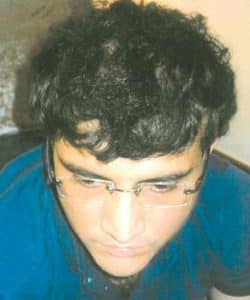 Sourav Ganguly, Indian Cricket Legend
An Advanced Hair Studio client and brand ambassador since 2011, Sourav Ganguly is a renowned Indian cricketer. He also made his name as Indian captain, leading his side to many a victory. In fact, Sourav is believed by many to be the most successful and talented captain of the Indian cricket side in all of history. His ability to lead his team to success earned him this honour.
As a cricketer, he was known especially for his batting ability. Only the third cricketer in history to have achieved ten thousand runs and ranked fifth as a run scorer in One Day Internationals, Sourav is particularly known for a partnership between him and Sachin Tendulkar (an opening in 1996). He also still holds the most runs ever made in a partnership in a World Cup (achieved in 1999).
Sourav has played for a number of domestic sides, including: Bengal, Asia XI, Glamorgan, Kolkata Knight Riders, Pune Warriors, Lancashire, Marylebone Cricket Club, Northamptonshire and East Zone.
READ MORE to find out how Advanced Hair Studio can help you too with your hair loss or register today for a hair check consultation
---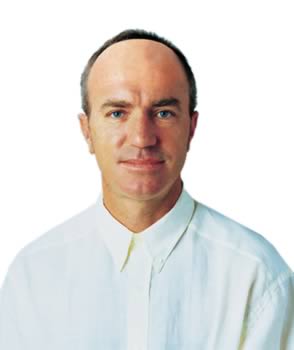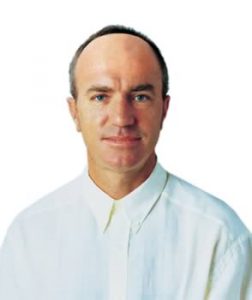 Greg Matthews,  Australian Cricket legend
Like me, you've probably been worrying about hair loss for quite some time – now it's time to do something positive about it. Of all the options I checked out, Advanced Hair Studio was by far the most professional and successful hair replacement organization in the world. Their specialised and patented procedures can give you a totally natural-looking full head of hair – just look at mine!"
Greg Matthews has been a client and brand ambassador with Advanced Hair Studio since 1994. A former great of Australian cricket, Greg Matthews made his entrance into Test cricket in 1983, where the Australians played against Pakistan. In 1993, Greg played his last Test against the West Indies side.
Regarded as an excellent all-rounder on the cricket field, Greg had an off spin bowl and batting style that quickly made a name for itself. Greg's prominence on the cricket field was even more welcome than the usual Australian love for cricket, as it was during a lacklustre period of Australian cricket. He entered the cricketing world just at the right time and helped the Australian side to save face on many occasions. Most noted were the centuries he made during the 1985-86 and 1986-87 Tests.
Retiring in 1997, Greg continued to play for the New South Wales side. He also plays in the Masters sides and is a TV commentator.
READ MORE about Advanced Hair Studio's successful hair loss treatment products or services. Or, register for a consultation and hair check today.
---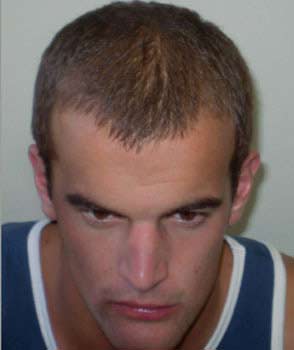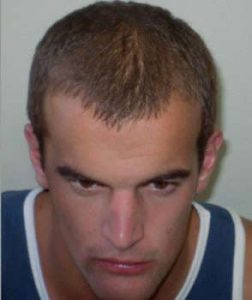 John "Jack" Anthony,  AFL Star
I was only 19 when I first noticed my hair was thinning. Being a young man I didn't want to go bald at such an early age. Now in my twenties and researching ways to Regrow my thinning hair, I met Carl Howell, founder of A.H.S and I've never looked back. Since the treatment started, I now have a full head of hair and feel more confident and happy"
A client of Advanced Hair Studio and brand ambassador since 2009, Jack Anthony is a former professional AFL player.
A forward/defender, Jack initially played for the Diamond Creek club in the Northern Football League of the Melbourne suburbs (previously the Diamond Valley Football League) and the Northern Knights in the Transport Accident Commission (TAC) Cup. It was here that Collingwood scouted him, instantly recognising his talents.
He then played professionally for Collingwood (2008-2011) and Freemantle (2011-2012). With 43 games for Collingwood and 8 for Freemantle, Jack was the leading goalkicker for Collingwood in 2009.
READ MORE her about our range of Advanced Hair Studio hair loss solutions and how we can help you as well. Or, register for a hair check and consultation today.
---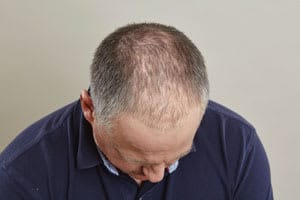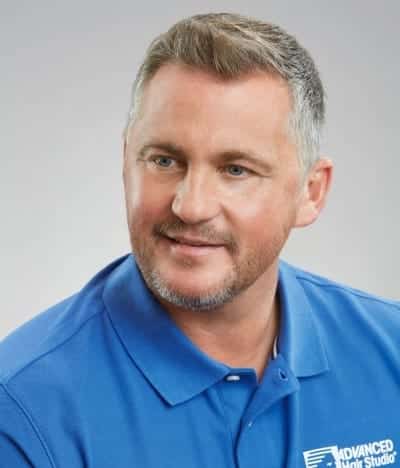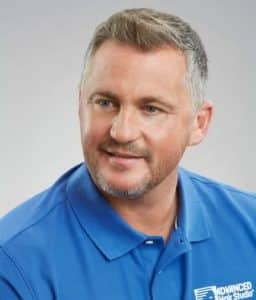 Darren Gough
Statistics don't lie, and with over 40 years of experience and a first class reputation as one the world's most successful hair restoration clinics, I had no hesitation in seeing Advanced Hair Clinic to solve my hair loss problem. Their highly skilled surgeons completed Singular Hair Transplantation for me in a single day with a local anaesthetic. The entire procedure was painless, didn't disrupt my lifestyle and most importantly the final result is totally undetectable. That's why Advanced Hair Clinic is the number one team for me".
Darren Gough has been a client and Advanced Hair Studio brand ambassador since 2012. A legend of the English cricket landscape, Darren Gough made his entrance to Test cricket in 1994. Respected for his bowling abilities, Darren made English history many times on the cricket field.
A fast bowler, he collected the most wickets in One Day Internationals. In all of England's cricket history, he is ranked in the top ten as one of the most successful wicket takers. This included a massive 228 wickets in 58 Tests. Another legendary achievement for Darren was his taking of two hundred wickets in One Day Internationals – the first Englishman ever to do this.
Apart from representing his country, Darren also played for Essex and Yorkshire. He was Yorkshire captain from 2007-2008, his second stint with the club. Darren Gough made his final exit from cricket in 2008.
READ MORE about Advanced Hair Studio's range of products and services for treating hair loss, balding or thinning. Or, register today for a consultation hair check.
---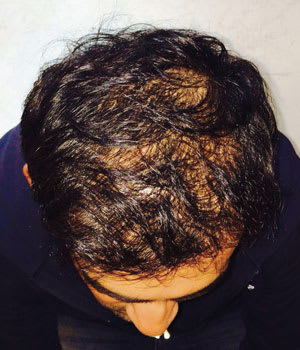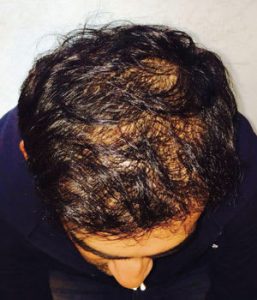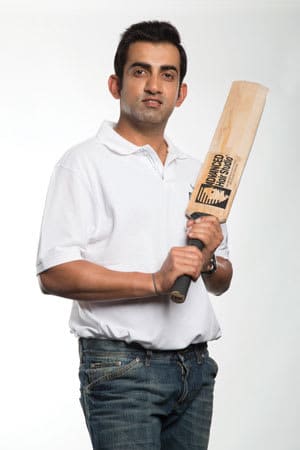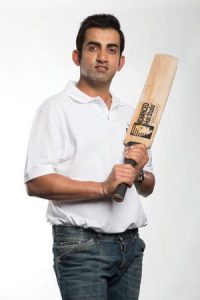 Gautam Gambhir 'Indian Cricket Legend'
---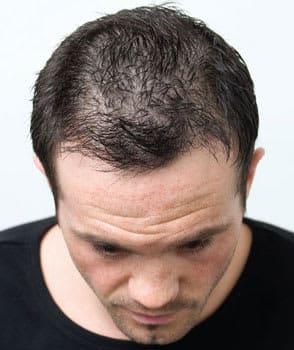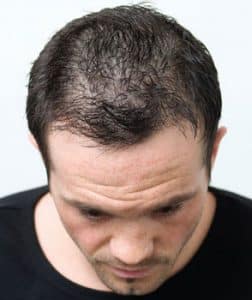 Rafael Cretaro 'Irish Soccer Star'