78 Patrick Street
Hobart
Tasmania, 7000, Australia
Enquiries: 1800 800 500
The studios opening hours:
Wednesday: 12 PM to 6 PM
Thursday: 2 PM to 7 PM
Friday: 9 AM to 2 PM
Saturday – Tuesday: Closed
About Your Studio Manager
Mr Mark Malone, Tasmanian State Manager & Advanced Hair Clinic Hairloss Specialist.
10 years' experience in managing hairloss for men and women.
Accreditation: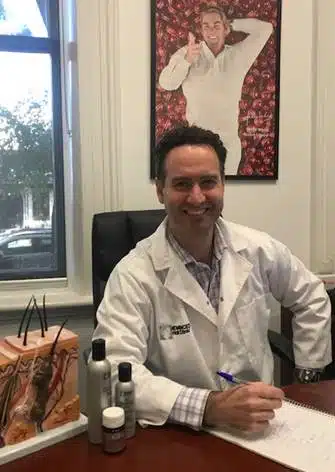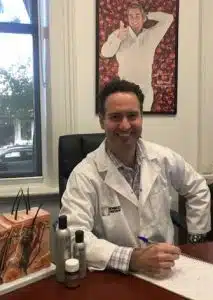 Advanced Hair Studio accredited Trichology Hair Loss Training Program..
Advanced Hair Clinic Stem Cell Hair Regrowth Specialist.
Advanced Wellness Clinic Platelet Rich Plasma (PRP) & Anti-Ageing treatment accreditation.
Hair Transplant accreditation in both FUE & FUT procedures
FDA Approved & CE Medically certified Dermatological Low Level Laser Light Therapy treatment for hair loss.
Bachelor of Behavioural Science (Psychology) completed in 2005.
To book a consultation, please complete the form on this page & Mark and his team will be in touch to confirm your appointment
Advanced Hair Studio Hobart Featured Elsewhere On the Net
Advanced Hair Studio Facebook
Advanced Hair Studio Instagram
Advanced Hair Studio Youtube
Advanced Hair Studio Twitter
Advanced Hair Studio Linkedin
Advanced Hair Studio Facebook Sverige
Advanced Hair Studio Facebook UK
https://www.yellowpages.com.au/tas/hobart/advanced-hair-studio-14272600-listing.html
https://www.truelocal.com.au/business/advanced-hair-studio/hobart
https://www.whereis.com/tas/hobart-7000/yellowId-14272600
https://www.whitepages.com.au/advanced-hair-studio-10173624/hobart-tas-10310755B
https://www.whatclinic.com/hair-loss/australia/tasmania/hobart/greater-hobart/advanced-hair-studios-hobart?cc=au
https://www.yelp.com.au/biz/advanced-hair-studio-hobart
https://www.startlocal.com.au/health/hairloss/tas_hobartandsouth/Advanced_Hair_Studio_Hobart_1661983.html
https://hobart-tas-au.global-free-classified-ads.com/listings/advanced-hair-studio-hobart-hair-loss-treatments-it4961722.html
https://www.localstore.com.au/store/202763/advanced-hair-studio/hobart/
http://hobart-tas.place-advisor.com/advanced-hair-studio-22/
https://www.seek.com.au/Advanced-Hair-Studio-jobs
http://www.aubizs.com/business/Advanced-Hair-Studio-Hobart_axnw.html