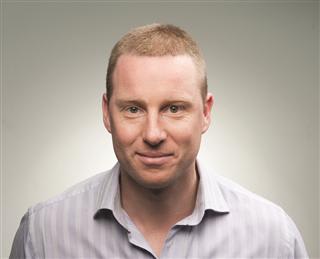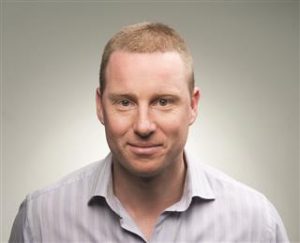 Replace your hair the way you lost it, a hair at a time. Originally invented and patented by Advanced Hair Studio, the

cosmetic procedure has almost no impact on your lifestyle. Enjoy the confidence of looking good again with the

procedure.
The Natural Hair Loss Solution
Within the first few seconds of meeting you, most people form a first impression. That's where hair loss can be a significant negative working against a positive impact. You can look much older than you really are. You may appear to lack confidence and self-esteem, all because of hair loss.
A full head of hair achieved through the Hairfusion Cosmetic procedure can help you feel confident and present the image you want to the world.
Advanced Hair Studio's Cosmetic hair Restoration procedure looks natural from any angle and in any style. You can even enjoy short cropped hairstyles while maintaining an undetectable hairline. As a hairloss treatment, it's hair restoration that looks entirely natural.
One of the great benefits of Advanced Hair Studio's Hairfusion procedure is the fact that there is no scarring and no pain. The result of a Hairfusion procedure is a full, natural-looking head of hair that appears to have grown back over a period of time. It's just like having your hair replaced the same way as you lost it. A hair at a time.
Hairloss treatments don't come any better than the Advanced Hair Studio Non Surgical procedure. If you are looking for a painless hairloss treatment, look no further than Advanced Hair Studio's Hairfusion.
The Hairfusion Cosmetic Procedure
Our Hairfusion Cosmetic procedure gives you a natural head of hair by matching each strand to the angle of existing strands. This approach is particularly important when it comes to the hairline because our work is undetectable. This means you can still enjoy short cropped styles without anyone knowing you've undergone a procedure.
FAQ
Will there be any scarring?
No, the hair replacement is non-surgical and leaves no scars or pain.
What can I expect?
Before we begin the Hairfusion cosmetic procedure, we will go through a consultative process and a Hair Check. This allows us to give you an honest appraisal of the state of your scalp and hair, and an accurate depiction of the results you can expect. You can also book an appointment with our Trichologist, for an even deeper look into your scalp and hair health.
Can I combine a Hairfusion Cosmetic program with other procedures?
Absolutely, and we often recommend you undergo Laser Hair Growth Treatment and a Hair Thickening Fibres Treatment for a more comprehensive hair replacement system.
Book a Hairfusion Cosmetic Hair Restoration Today
The Advanced Hair Studio Hairfusion is a leading method for treating hairloss. There's no scarring, no pain and no disruption to your life, and the results are 100% guaranteed.




*Requires ongoing maintenance – results may vary depending on individuals
The procedure delivers more than just a full head of hair; it gives you the confidence you need to excel in your professional life and make meaningful connections in your personal life. Restore your confidence today: