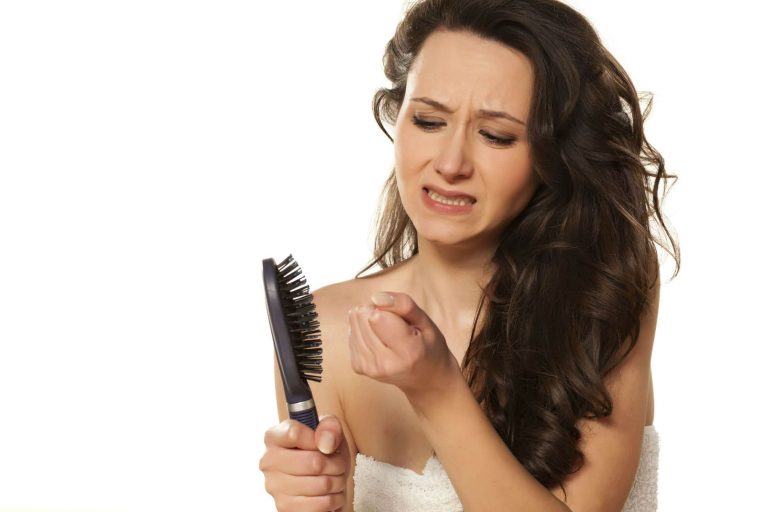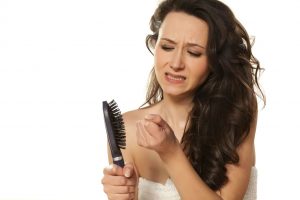 Hair loss can be incredibly devastating for women. For many, hair has cultural and social importance, signifying youth and beauty. It's unfair, and often brings feelings of shame and embarrassment.
What can be done about it? Well, pharmaceutical solutions have been shown to work quite effectively. One of these is Minoxidil, hair regrowth treatment used around the world which works to stimulate hair regrowth. Advanced Hair Studio prescribes specific Minoxidil medication for women as the dose and key ingredients differ for Men and Women.
It's completely understandable to be distressed when noticing hair loss, because it could always signal something more serious. It can be daunting trying to find the solutions on your own, so read on to find out more about what options you have with Advanced Hair Studio.
What Does Minoxidil Do?
Minoxidil is a vasodilator, appearing to improve blood flow around the body to bring essential vitamins and minerals around. This is the most popular theory for how it works. However, it's unknown what the exact chemical reactions are that cause Minoxidil to work the way it does. Despite this, it is known to be safe for use in combating hair loss.
It's thought that this can help induce a longer growing stage for dormant hair follicles, leading to unprecedented regrowth and volume. It's also frequently used in combination with other hair loss treatments to maximise effectiveness.
It is known that Minoxidil is indeed effective for some women. If hair loss is recent, and family history of hair loss is moderate, it can be more effective for women than for men. Hair growth takes place over the course of months, and results range from small to moderate.
What Are The Risks?
Any medication has the potential to induce unwanted side effects. Speak with an Advanced Hair Studio Hair Loss Specialist to understand the best treatment program for you.
Why Should I Consider Minoxidil?
Minoxidil is often the first step for treating recent and mild hair loss, and can really work for some women. Minoxidil can also be used with other treatments to improve effectiveness. It's not a permanent solution however, and the effects will stop when treatment stops.
Depending on the extent of your hair loss, you may want to consider alternative options to get the best results for you.
Advanced Hair Studios has some of the most effective, cutting-edge treatments specifically for women that can restore hair naturally and permanently.
Women's Therapies
Advanced Laser Therapy: Our leading laser treatment has a 90% success rate in helping our female customers to regrow their hair. The best part is that following treatment, you can expect to see results in just three months.
Hairfusion: We've got a Hairfusion hair restoration process that is specially designed for women. It looks natural, and the replacement is so effective that you can style it however you like.
FlashPoints®: We offer an incredible range of hair extensions. We have managed to develop a range that is reusable and works without any wax, glue or weaving. Our hair extensions are available in a range of textures, colours and thicknesses, so you'll find an extension to suit your hair and your desired look.
Contact Advanced Hair Studio For Hair Regrowth Solutions
Over 1 million people around the world have had their lives changed by our treatments. We know they work because we have seen it first hand, and we have hundreds of thousands of happy customers who are prepared to back our expertise.
Restore your confidence today: