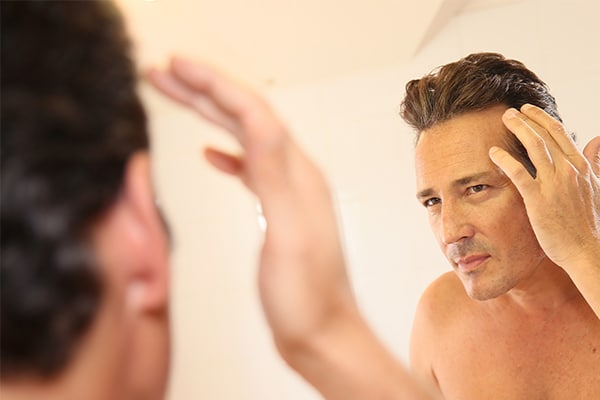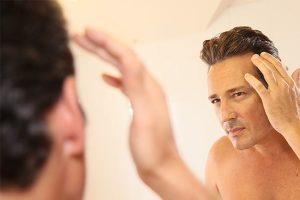 Anyone dealing with thinning or balding hair wants the answer to one question – how to stimulate hair growth! The answer to this question is crucial; thinning and balding hair creates a multitude of issues, ranging from a loss of confidence to a complete withdrawal from social activities and personal relationships.
If you're struggling with hair loss, you should know that there are ways to stimulate hair growth and regrow your own hair. You just need to take the first step, which is organising a Hair Check at your closest Advanced Hair Studio.
How Can Advanced Hair Studio Stimulate Hair Growth?
Advanced Hair Studio has been in operation for 45 years. During that time, we've helped over 1 million people to dodge hair loss and balding and developed leading methods of hair growth stimulation. All our methods are designed by hair-loss doctors and based on extensive scientific research and testing.
We use the following methods to stimulate hair growth:
How Do I Know If I Am Suitable For Treatments to Stimulate Hair Growth?
During your initial Hair Check, we will perform a complete analysis of your hair and scalp health. This will allow us to identify the cause of your hair loss, and give you an idea of the success you can expect from a hair growth stimulation program.
Patients opting for the combined Advanced Laser Therapy have been able to improve their hair growth by over 90%, and the Advanced Laser Therapy treatment has a 95% success rate.
Will Everyone Be Able to Stimulate Hair Growth?
Unfortunately, not all clients will be suitable for hair growth stimulation treatments. If this is the case, we will inform you after the Hair Check and give you a list of alternative therapies. We have hair transplant options that are perfect for any clients that aren't suited to hair stimulation.
Our hair transplant techniques include:
Strand-by-Strand®: This procedure involves replacing lost hair strand by strand for a completely natural look. We have a 100% success rate with this process, and because each strand is matched, it looks natural with all styles and from all angles.
Advanced Hair Fibres: Thickening Fibres: Our Advanced Hair Fibres use keratin to give you instantly thicker hair. The keratin bonds to your hair and stays in place so no one will be able to tell the difference.
Advanced Singular Hair Grafting: Our Hair Grafting procedure gives you a natural looking hairline, so you can enjoy a full head of hair without anyone knowing you've been under surgery.
Contact Advanced Hair Studio To Stimulate Hair Growth
If you're losing hair, take control now. 1 million happy clients around the world can't be wrong, and you can stimulate hair growth with us.
Restore your confidence today: