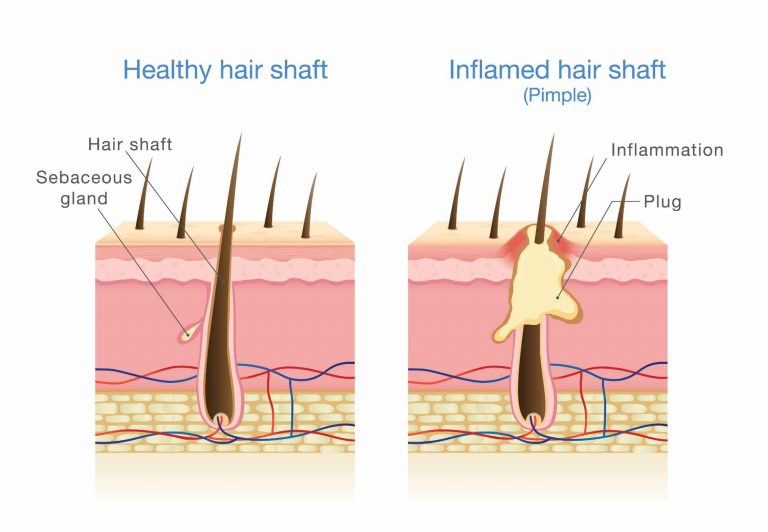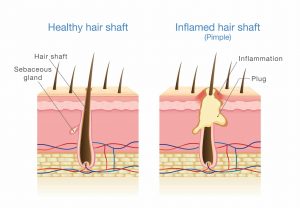 Your hair follicles are the living organs that house your hair, and have the power to make or break your appearance. Like any other organ, hair follicles require oxygen, nutrients and optimal hormonal levels in order to function properly. Learning how to stimulate your hair follicles could be the key to stopping hair loss, and even re-growing hair.
There are some products and techniques available that can help to kick-start new growth in your hair follicles. These products and techniques promote a healthy environment in which follicles can grow. While the use of products and techniques may not be a permanent solution to hair loss, it can help along the way.
Aloe Vera
Those who have suffered from the effects of sunburn know all about the healing power of aloe vera. When applied to the scalp, aloe vera is a seriously effective anti-inflammatory, which helps to reduce swelling around pores. This result leads to improved blood flow. Furthermore, aloe vera is an excellent moisturiser which prevents the skin from drying out which can lead to even more damage.
Aloe vera also contains nutrients that can be applied directly to follicles to help them grow. If that was not enough, aloe vera also has sanitising properties that can kill and contain hostile pathogens that can damage follicles.
Essential Oils
Essential oils are a popular home remedy to most forms of baldness. Most essential oils, such as rosemary oil, contain anti-inflammatory and anti-microbial agents that help to provide the healthiest environment for hair to grow.
It is thought that oils stimulate follicle growth by inhibiting a hormone named dihydrotestosterone (DHT). DHT binds to hair follicles and causes them to shrink. More research is currently being undertaken into the effectiveness of essential oils, but they have already been seen to help blood flow in and around the scalp.
Minoxidil
Minoxidil has been the go-to pharmaceutical treatment for hair loss for years. Minoxidil is popular with doctors and clients alike and has proven to be useful, without a doubt. In most cases, Minoxidil will slow hair loss and assist with new growth.
Minoxidil is thought to act on several biological systems. It has been observed that it improves blood flow around the scalp, which allows vital nutrients to get to the hair follicles. It can also be used in conjunction with several other hair treatments.
What Can Give Me Proven, Reliable Results?
Without a doubt, the most powerful stimulating force for hair loss today is Growth Cell Infused PRP.
A Platelet Rich Plasma (PRP) treatment concentrates platelets into a single dose which is injected into the scalp. The platelets are attracted to areas with poor blood flow (such as damaged hair follicles), which then release growth factors. The growth factors signal the body to regenerate the damaged tissue.
Aside from stimulating radical hair regrowth, this treatment, offered by Advanced Hair Studio, can also help to:
Unblock the follicle entrance
Clear oil and build-up around the scalp
Stop bacterial infections
A PRP treatment is the most advanced method available to help restore the health of hair follicles, which in turn can help you grow healthy, thick hair.
Contact Advanced Hair Studio Australia For Hair Regrowth Treatments
Advanced Hair Studio offers a wide range of hair loss treatments that will help restore your youth and confidence. Take a Advanced Hair Check today, so that we can put your mind at ease.
Restore your confidence today:
Over 1 million people around the world have had their lives changed by our treatments. We know they work because we have seen it first hand, and we have hundreds of thousands of happy customers who are prepared to back our expertise.
Call Advanced Hair Studio on 1800 800 500