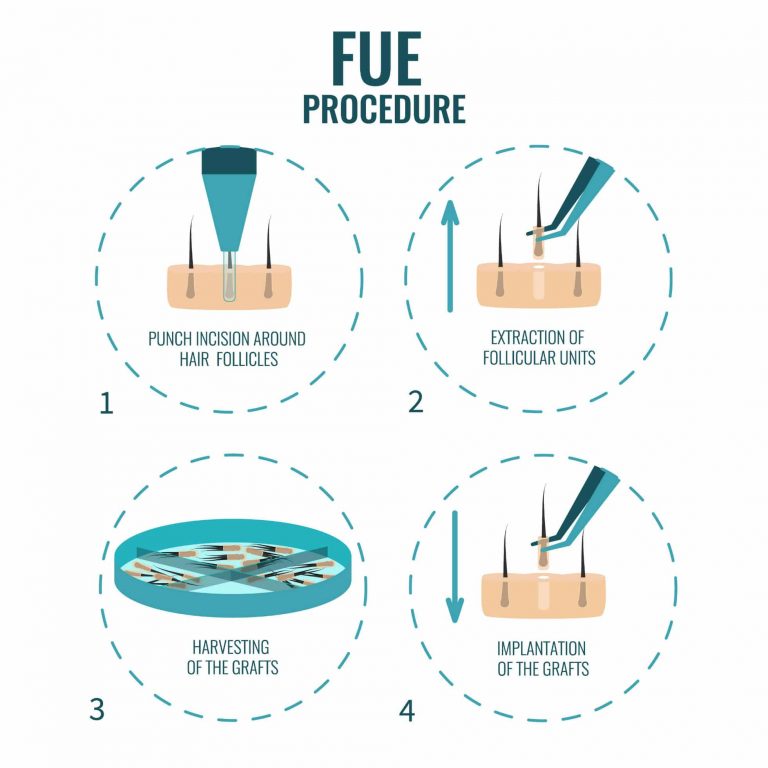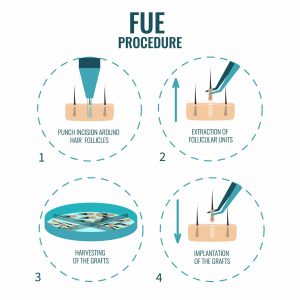 We tend to hear a lot about how successful hair transplants are nowadays, but less so about the medical procedure that makes it work so well. In any successful hair transplant, hair needs to be re-planted into the skin in order to connect it to the blood supply – this is what allows it to grow naturally.
In order to understand why hair transplants work so well, it is necessary to understand the workings of hair follicles, and what causes them to shrink in the first place.
What Causes Hair Loss?
Hair loss is a universal part of life. Everyone will experience hair loss at some point in their life, but it can have a number of causes. For example, inflammations and infections as well as trauma to hair follicles can cause hair loss.
We focus here on the most common form of hair loss – androgenetic alopecia, or pattern hair loss.
Pattern hair loss is caused by a hormone known as dihydrotestosterone (DHT), which attaches to hair follicles and causes them to prematurely close. The factors that can cause this include:
Age
Medication side effects
Hormonal fluctuations
Inflammation of the skin
Improper hair and skin maintenance
Our genes tell our bodies when to start this process, and it is irreversible once it starts – the only permanent treatment, with near universal efficacy, is a hair transplant.
Why Replant Hair Follicles?
A hair transplant harvests healthy hair follicles from elsewhere on the crown and implants them into the skin, usually on the front of the head and scalp.
The reason that this method of treatment for hair loss is so successful is because not all hair follicles are negatively affected by DHT in the same way. In cases of advanced hair loss, most hair follicles will be closed, but when hair loss starts to become apparent, you will notice that hair falls out in a particular way (receding from the front and crown). Healthy follicles, still capable of producing thick 'terminal' hairs that make up what we know as hair, are still available.
How Is Hair Implanted?
When hair is harvested from donor sites, regardless of the style of transplant procedure (FUE or FUT), the follicles are separated into follicular units.
The surgeon induces the skin of the crown into which the follicular units are planted; this process very slightly stresses the skin, and spurs the body's growth and healing mechanisms into repairing the damage.
This integrates the relocated hairs into the blood supply of the new area, and begins the process of healing from the procedure. What is left are near-invisible scars which eventually fade over time. Over the course of a hair transplant, your surgeon will transplant the necessary amount of hairs to meet aesthetic expectations and reach the desired texture and volume; the result, after a few short months, is luscious, all-natural, strong hair.
Contact Advanced Hair Studio Australia For Hair Transplant Options
It can be difficult to know what the best treatment options are. Our hair surgery can give you back the hair you want, so whether it is for your hairline or your scalp, take the plunge today and take control of your hair.
Restore your confidence today:
Call Advanced Hair Studio on 1800 800 500