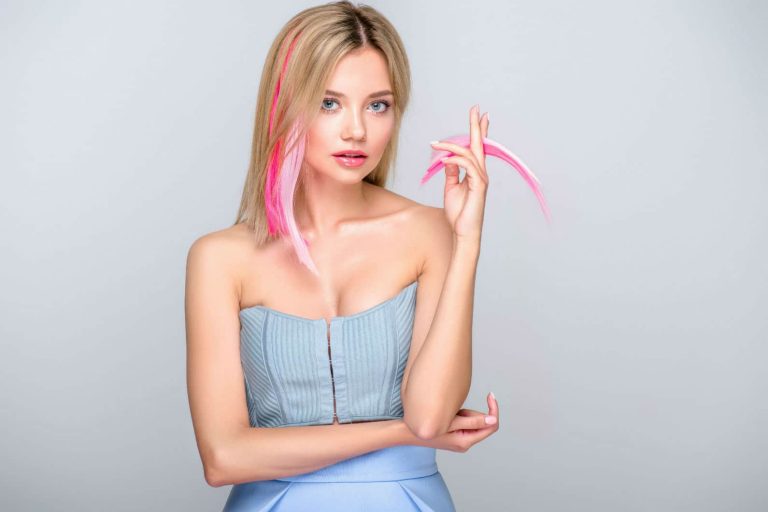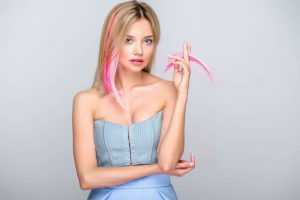 Hair is a crucial part of any woman's appearance. As such, it is reasonable to want hair to be looking its best. But nature can sometimes have other plans, and hair can be lost or can lose its shine and lustre over time.
This can lead to some seriously nasty and unnecessary effects on a woman's confidence:
A fear of being seen in public
A fixation with hair and appearance
Feelings of shame and helplessness
Strain on interpersonal relationships
Hair loss and thinning hair are completely treatable, at almost no risk to your budget or existing hair. With hair extensions, you will not have to worry about whether your hair will look alright – you will have complete control over your hair. Hair extensions are a time-honoured method of improving the appearance of hair, with the development of modern extensions arriving on the market as early as the 1950s.
Nowadays, Advanced Hair Studio's Flashpoint® hair extensions are amongst the most advanced in the industry, capable of completely replicating the look and feel of your natural hair. Not many treatments for hair loss or hair damage can work as quickly as extensions. You could restore your long-flowing hair in only one short session, right here in Adelaide.
What Are Hair Extensions?
A hair extension is an addition to an individual's natural hair in order to add length or to otherwise improve the appearance. The fibres that are attached to the hair can be either natural or synthetic and will give the hair an immediate improvement in length, texture and volume.
The biggest advantage of a hair extension? Complete and total freedom to redesign the look of your hair. With the correct materials, and a team of expert trichologists advising throughout the process, Hollywood quality hair could be yours in no time at all.
Advanced Hair Studio's Flashpoints® Hair Extensions
Using some of the most advanced and sophisticated bonding procedures available, industry leading Flashpoints® extensions are the go to for women in Adelaide seeking a complete hair restoration.
Flashpoints® are leaders in the field of extension treatments. They use a clinically safe bonding procedure to attach all-natural 'Remy' hairs to your existing hair – there are no glues or invasive chemicals involved. Instead, the hairs are attached meticulously, lock by lock, and this has some real advantages:
Natural Look: Only by using natural hairs can you achieve the look of the real thing
Easy Maintenance: Natural fibres are much easier to take care of and are harder to damage
Irreplaceable Texture: Remy fibres feel completely natural, just like the original thing
The extensions are almost identical to your own hair, are attached precisely lock by lock, thereby achieving stunning, undetectable results.
Why Opt For Hair Extensions In Adelaide?
Dealing with hair loss can be significantly challenging for many women. The fact is that treatments with incredible, lifelike results are available in the comfort of your own city – if hair loss is taking a toll on your confidence, it is time to get serious about your options.
The perfect hair extensions that will give you that picture perfect, iconic hairstyle that you have always wanted, are available right here in Adelaide. With Advanced Hair Studio's expertise, Flashpoints® could be the last hair treatment you will ever need.
Our hair check provides you with the freedom and choice to find out (risk-free) if these beautiful, revolutionary extensions are for you.
Contact Advanced Hair Studio Adelaide For Natural Hair Extensions
Over 1 million people around the world have had their lives changed by our treatments. We know they work because we have seen it first hand, and we have hundreds of thousands of happy customers who are prepared to back our expertise.
Restore your confidence today:
Call Advanced Hair Studio on 1800 800 500