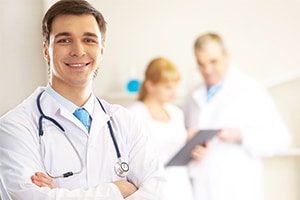 Advanced Hair Studio offers the premier hair surgery options in Australia. Our surgery works, and we know it works because we have hundreds of thousands of happy customers to prove it. Our hair surgeries are based on lengthy scientific and medical studies, and that's why we have full confidence in what we can achieve.
If you're looking for hair restoration, we are the premier provider of medically-backed hair restoration treatments in Australia. Our techniques are scientifically-tested and proven to work. We don't just seek to restore hair by replacing it, we also try to treat the root cause and create the scalp and follicle health you need to regrow and restore your own hair.
Advanced Hair Studio Hair Surgery
We offer two surgical forms of hair therapy:
Strand-by-Strand® HairGRAFT: This is our main form of hair transplantation. It works by taking your existing hair and implanting it into sections of your scalp that are balding or thinning. Each strand is matched, strand by strand, so you end up with a completely natural look that can be styled any way you like. This is our method of follicular unit transplantation (FUE), and it has had enormous success since its inception.
Advanced Singular Hair Grafting®: The most common area where hair treatment is required is the hairline, especially for men. Our Advanced Singular Hair Grafting® Procedure combines surgical and non-surgical elements to provide you with a natural-looking hairline that won't take months to grow out. Like all of our treatments, it has been designed to blend in with the rest of your hair, so no one will ever know you've gone through a procedure.
If surgical options aren't right for you, we also offer a range of non-surgical hair treatment options.
Hair Treatments with No Surgery
Contact Advanced Hair Studio Australia For Hair Surgery
Our hair surgery can give you back the hair you want, so whether it's for your hairline or your scalp, take the plunge today and take control of your hair.
Restore your confidence today: